Founder: Trade School Los Angeles
Trade School LA was started in May 2014 by Leanne out of a desire to create and participate in a sharing-centered project. The sprawl and business of Los Angeles seemed the perfect place to benefit from a non-monetary, community-centered, fun resource. For three years, she organized hundreds of peer-led classes for the public without the use or exchange of money. In 2017, Leanne decided it was time for TSLA to take on a new life, and handed it off to a cohort of new organizers who continue to run classes today.
Read about Trade School LA in the Huffington Post
The Trade School bartering concept was born in 2009 when the co-founders of OurGoods (Louise Ma, Rich Watts, Caroline Woolard) created an experimental "barter for instruction" storefront. The concept took off and by 2011 they were encouraging other cities to start and operate their own local Trade School communities. The project closed in 2018.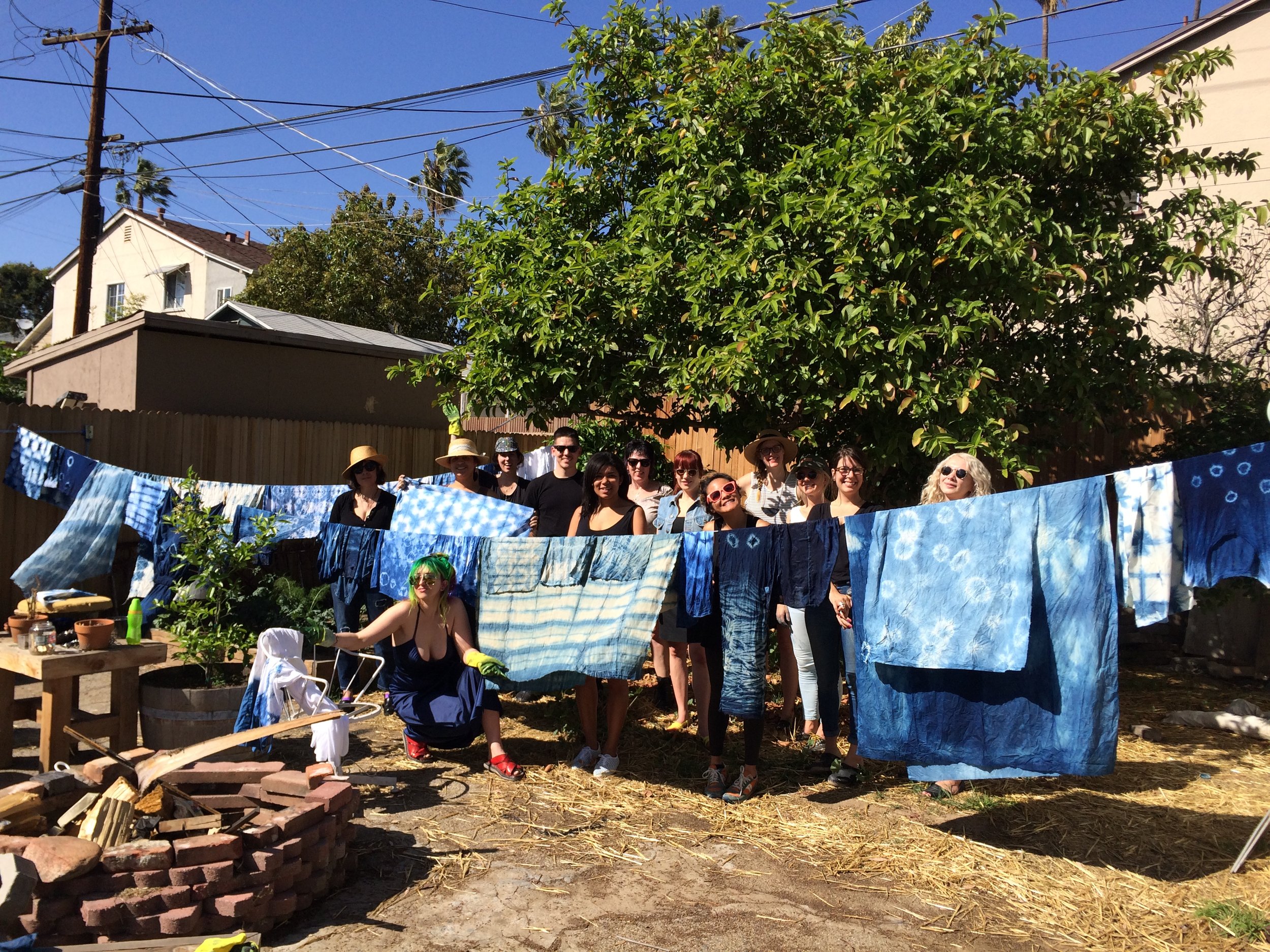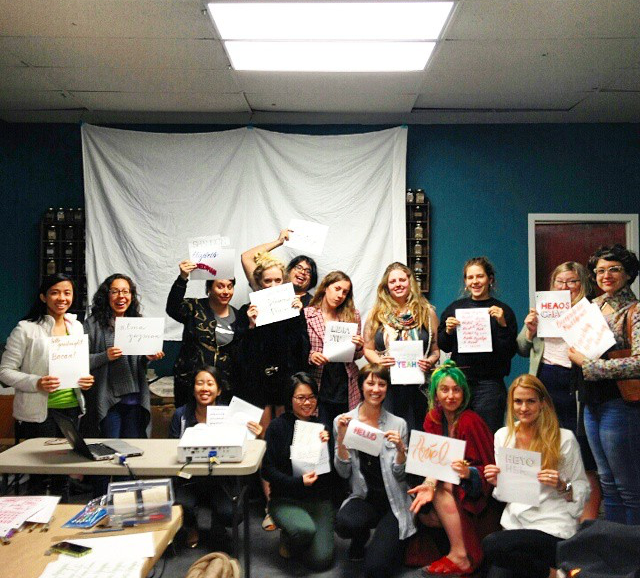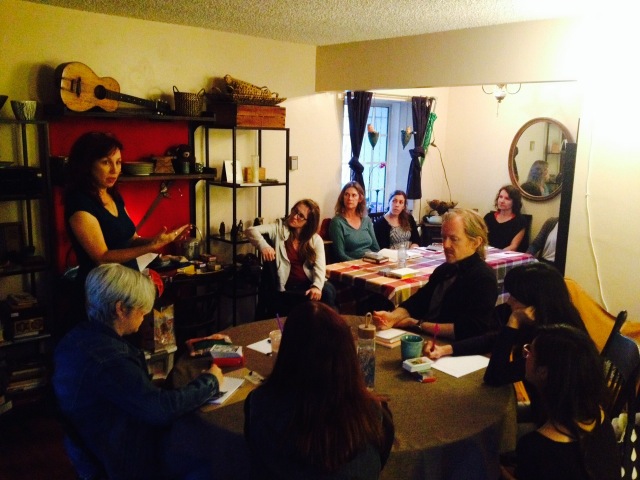 Founder: fun-a-day Delaware art show
In 2011 I founded Delaware Fun-A-Day. Now in its 7th year, Fun A Day is a public-engagement art project that invites the whole community (artists & "non-artists" alike) to create a piece of art every day for a month. Participants' 30 days of creations are then showcased in a free-to-the-public group show the following month. It was through organizing the first Fun-A-Day Delaware that I really fell in love with community engagement. I immediately began looking for more ways to help people showcase their strengths and celebrate the good they can share with others.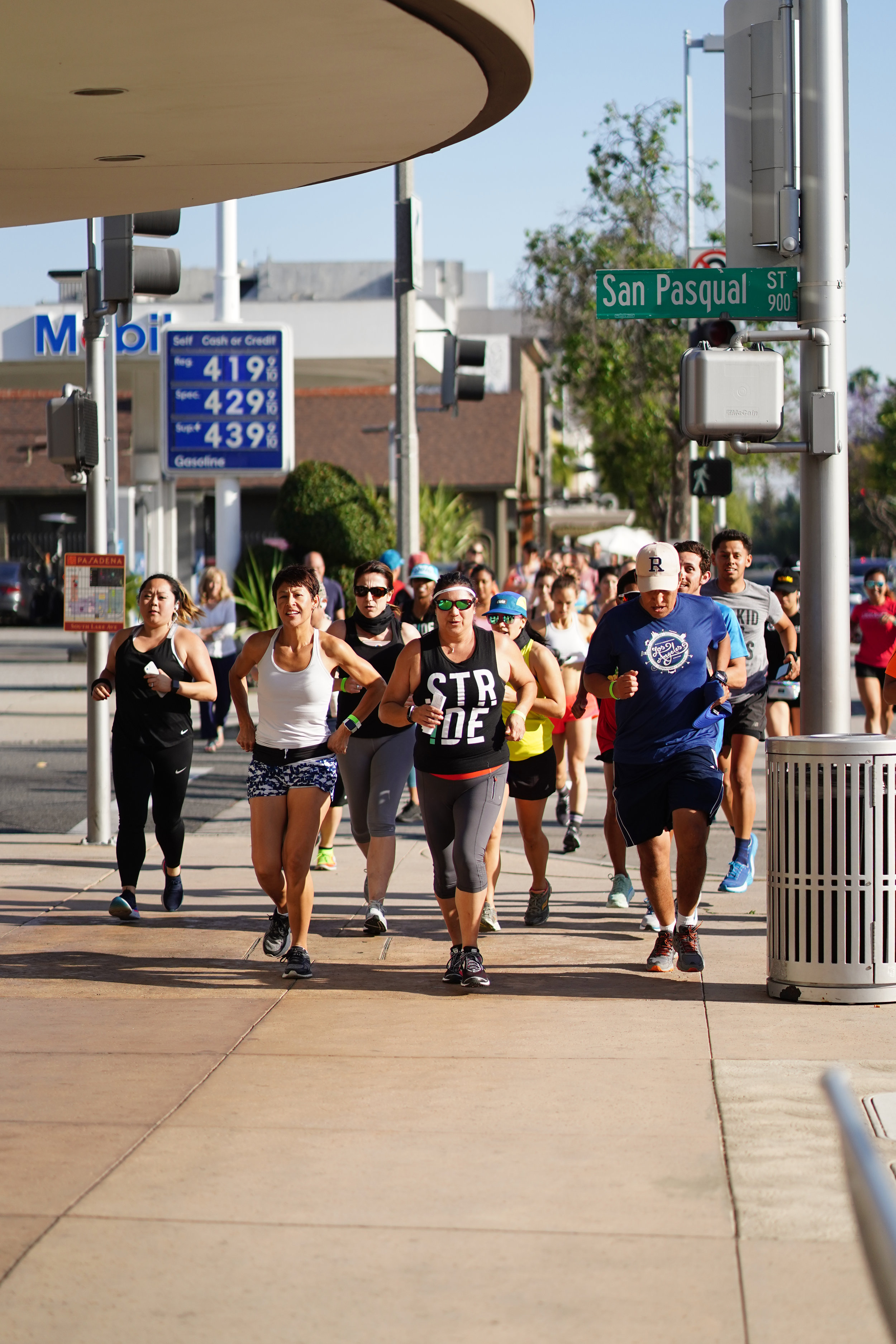 Founder: global running day pasadena
In 2017, I partnered with the Dog Haus Run Club to create a fun, free event where the Pasadena community could celebrate Global Running Day. Together with STRIDE and all of our local running groups, we created this annual fun run and raffle-prize contest through Pasadena. Participants collect raffle tickets along the route by completing tasks and trivia at each stop. Through community partnerships, we offered dozens of prizes that could be won in the final raffle drawing. The route starts and ends at STRIDE Treadmill Studio in Pasadena.
We had over 400 runners and 15 vendor partners participate in the 2nd Annual Pasadena Global Running Day in 2018.
creator: please leave by 9 dance parties
Please Leave By 9 is a series of dance parties I created for people (like me) who want a raging night of dancing fun that starts and ends early. All are welcome - i.e., anyone 21+ who wishes to dance in a judgement-free, friendly, no-sleeze zone. Come alone, come with friends, or come alone and make new friends.

Does it really end by 9? yes, you literally have to leave by 8:59pm. that's part of the fun! party starts at 7pm SHARP.

What it IS: a house party with friends you haven't met yet. a small, dark room filled with loud dance music and bodies who want a fun, safe place to get sweaty, dance around, and be home (or onto your next event, if you're a party animal) by 9pm.

What it's NOT: PLB9 is not a place to get wasted, PLB9 is not a quiet place for intimate chats, PLB9 is not a place to grope, touch, or grind on others without consent. Basic rules of "don't be a jerk" apply to all.
creator: barter bake sale la
In May 2016, I ran a Barter Bake Sale. This was an experiment designed to engage the public in bartering and non-monetary sharing and see what conversations, trades and experiences came out of it. At various locations, I gave out home-made sweets and candy in exchange for poems, songs, portraits, jokes and more. As with Trade School LA, I learned that (1) contrary to what many believe, most people are more comfortable giving than taking and (2) non-monetary sharing imbues people with a sense of connection and value.